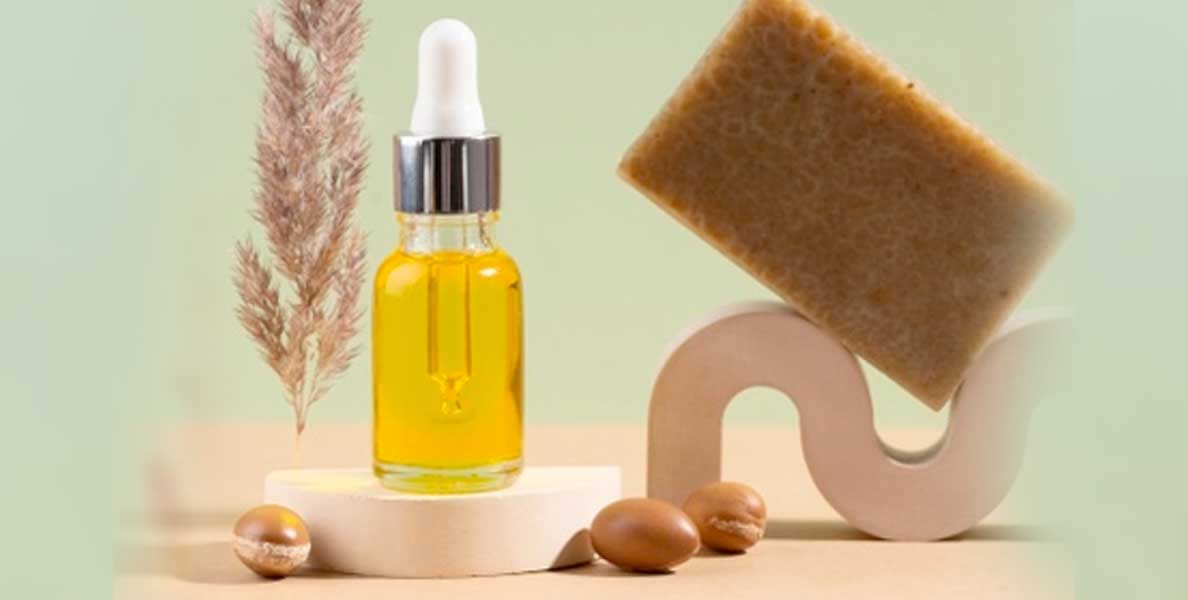 August 28, 2021
Dead sea products, hair and skin care
Argan oil is extracted from the almonds of the argan tree, a rare tree found in Morocco, but it is widely used all over the world because of its therapeutic and cosmetic benefits, as it is an essential ingredient in Moroccan cuisine.
Argan oil contains many nutrients such as omega-6 acids and vitamins A, E, in addition to being rich in antioxidants, which is why it is included in many hair and skincare products.
one of the most important steps in skincare is cleaning and soothing it, as the components of argan oil help to clean the outer surface of the skin from dust and impurities stuck during the day. Many people suffer from dryness and cracking of the skin, especially in the winter season.
It is a natural moisturizer for the skin and protects it from dryness and cracking, helps reduce wrinkles, and maintains the freshness of the skin. Argan oil limits the signs of sagging that many women suffer from during pregnancy and lactation.
Argan oil is included in many hair care products, as it nourishes the scalp, which leads to hair growth and protects it from skin infections and clogging of follicles. It also contains vitamin E, which helps to get rid of frizz, gives it softness, and makes it smoother.
To learn more about argan oil and to enjoy its various products for hair and skin,
Visit:
https://www.worldsource.me/vendor/lacure/
https://www.worldsource.me/vendor/b-secrets/
https://www.worldsource.me/vendor/juman-products/
https://www.worldsource.me/vendor/futna/